Swemojis
Swemojis is a set of emoji stickers for your mobile phone or tablet. The set is a tribute to Sweden and the Swedes and consists of "stuff" especially associated with Sweden. You can download them on the App store, and you'll get iOS 10 iMessage stickers and the Swemojis stickers keyboard (for iOS 8, 9 and 10) in the same app. Isn't it Swede?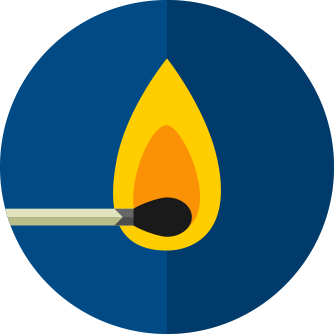 Match
In 1844 The Swedish inventor Gustaf Erik Pasch invented and patented the safety match that is still used worldwide today. Before that matches could easily catch fire by accident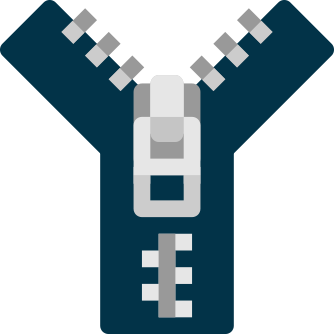 Zipper
In December 19013 the Swedish born electrical engineer Gideon Sundbäck invented the modern zipper that is still used all over the wold. Before that the zipper teeth had to be attached to the garment one at a time.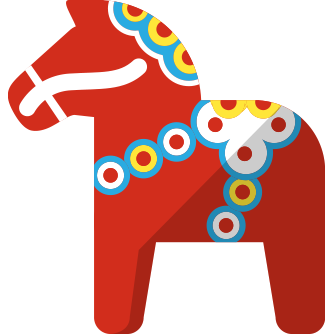 Dala horse
A Dala horse (Swedish: Dalahäst) is a traditional carved, painted wooden horse statuette originating in Swedish province Dalarna. It originates from the 17:th century as a children's toy. In modern time it has become a symbol of Dalarna.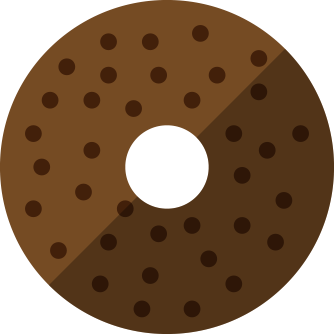 Rye crispbread
Rye crispbread (Swedish: knäckebröd) is a flat and dry type of bread that was invented in Sweden. It has been baked and appreciated by Swedes since 500 AD. Crispbreads are light and keep fresh for a very long time.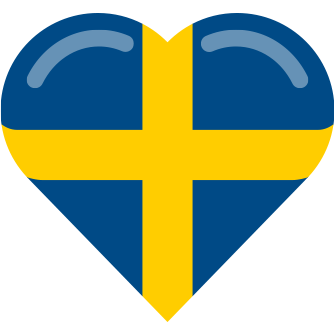 Swedeheart
The most popular symbol used by Swedes is the red heart emoji, what could then be better than combining the heart with the Swedish flag, say hello to the Swedeheart.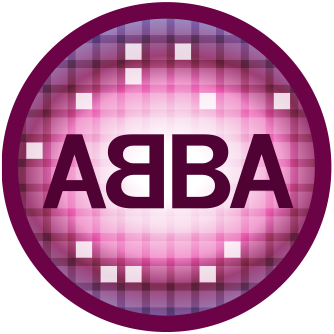 Abba
With over 300 million albums and singles sold worldwide, the Swedish pop group Abba is one of the most commercially successful acts in the history of popular music, and they were topping the charts worldwide from 1975 to 1982.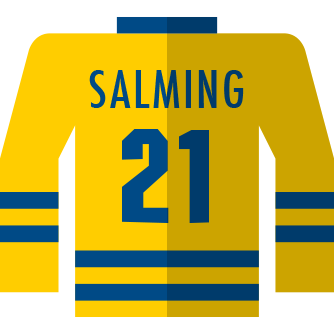 Börje Salming
Salming was one of the first European hockey players to play in the NHL. During his NHL career he played for Toronto and Detroit. He counts as one of the premier hockey players of all time and was 2008 elected to the IIHFs Team of the Century.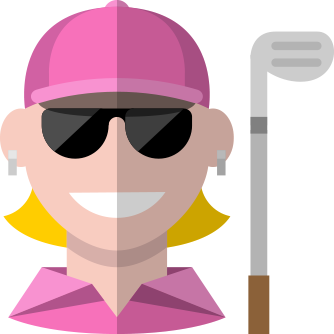 Annika Sörenstam
With 90 international tournaments (incl. 10 majors) won, she is ranked as one of the most successful female golfers in history. Holding various all-time scoring records and the only female golfer to shoot a 59 in a competition.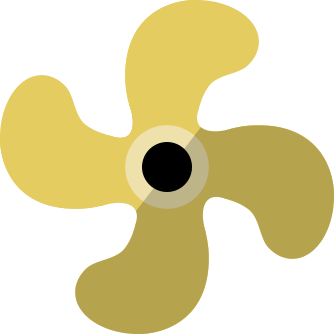 Propeller
1836 the Swede John Ericsson patented the construction of the first practically workable propeller. Where earlier attempts have failed for one reason or another Ericsson managed to find out the most perfect construction.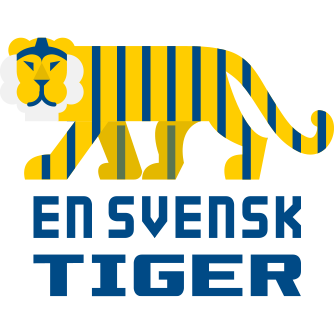 En Svensk Tiger
"En Svensk Tiger" can in Swedish mean both "A Swedish tiger" and "A Swede keeps silent". It was a campaign launched during WW2 to protect defense secrets. Today it can apply to the fact that a Swede in general seldom complains.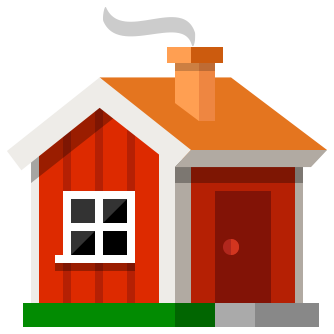 Red cottage
Nowhere else in the world you will find as many red cottages with white trims as in Sweden. Varying in size from small cottages to big houses you'll find them in the country side and in the Swedish archipelago.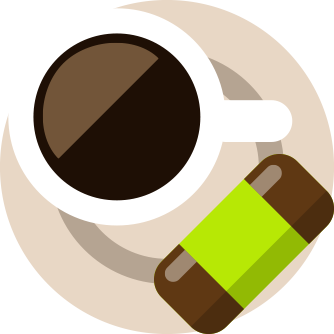 Fika
Fika means to take a break from an activity to drink coffee or some other beverage with colleges, friends or family, often with some kind of buns and/or cookies. Fika is considered as a social institution in Sweden.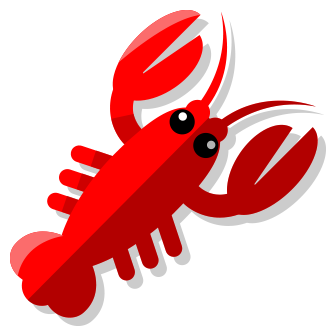 Crayfish party
To eat cooked crayfish at crayfish parties in August and September is a seasonal tradition in Sweden. Hats, silly drinking songs, decorations, nubbe (schnapps) and beer are all important ingredients at the Crayfish party.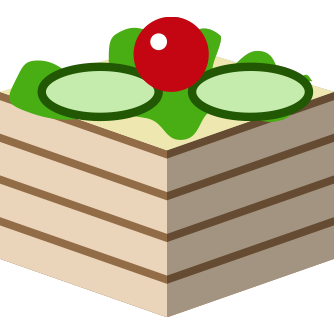 Smorgastarta
Smorgastarta (Swedish: Smögåstårta) or Swedish Sandwish Cake is a popular dish of Swedish origin. It is a savoury cake that is similar to a sandwich, but with large amounts of filling and garnish.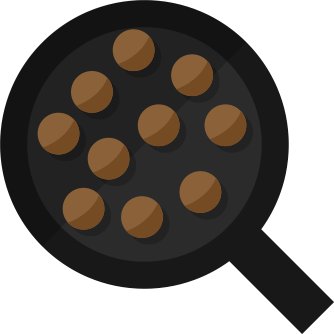 Swedish meatballs
Swedish meatballs (Köttbullar in Swedish) are delicious and traditionally served with boiled, or mashed, potatoes, lingonberry jam and brown sauce, but could also be eaten with macaronis or spaghetti.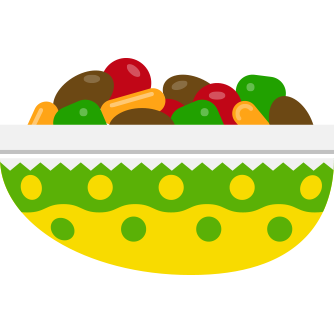 Easter
Easter (Påsk) i celebrated in Sweden by painting eggs, giving away candy filled easter eggs and eating eggs and pickled herring. The children dress up as easter witches and go from door to door to beg for sweets.

Swedish flag
A yellow/golden cross on a deep blue background. Although the exact origin of the Swedish flag remains unknown, one legend says that king Erik the Holy saw a golden cross in the sky during the first Swedish crusade in 1157, & adopted it as his banner.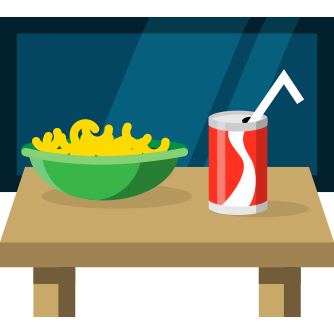 Fredagsmys
Roughly translated, Fredagsmys means "Cozy Friday". A nice Friday evening with the family in front of the TV with some snacks to eat and some beverage to drink. A loose tradition to mark the beginning of the weekend.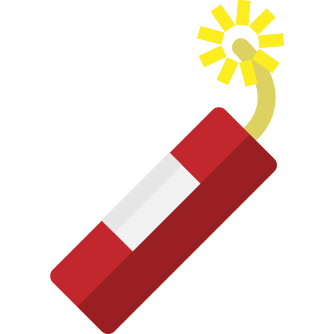 Dynamite
Dynamite was invented in 1866 by the Swedish chemist and engineer Alfred Nobel. "Nobel's Blasting Powder" later renamed to dynamite was the first safely manageable explosive stronger than black powder.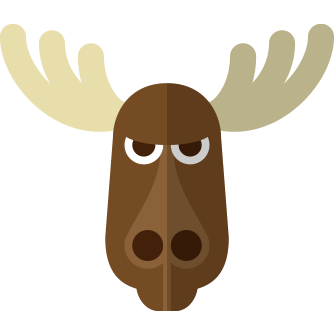 Moose
The moose, or elk, is the largest animal in the Swedish forests. Weighing up to 700 kilos (1 543 lb) and with a shoulder hight up to 2.3 meters (7.5 ft) it is truly the king of the forest.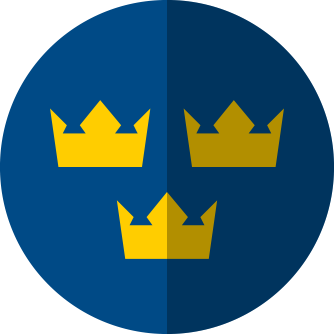 Tre Kronor
Tre Kronor (English: Three Crowns), three yellow or gilded coronets on a blue background, is Swedens heraldic national symbol, present in the Coat of Arms of Sweden. Tre Kronor probably originates from the 13th or 14th century.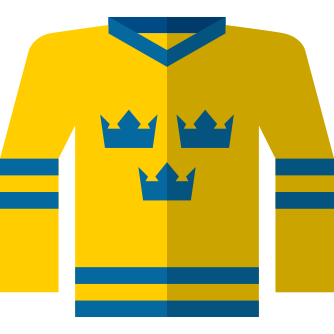 Tre Kronor – Hockey
Tre Kronor is the name of the Swedish national ice hockey team. With 10 gold medals in the World Championships and 2 Olympic gold medals it is one of the highest ranked national ice hockey teams in the world.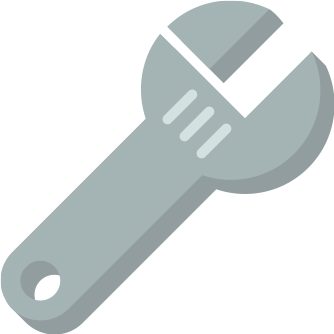 Wrench
In 1892 the Swedish mechanical engineer and inventor Johan Petter "JP" Johansson invented the adjustable wrench. Before that, in 1888, he invented the pipe wrench, and in total he patented 110 inventions during his life.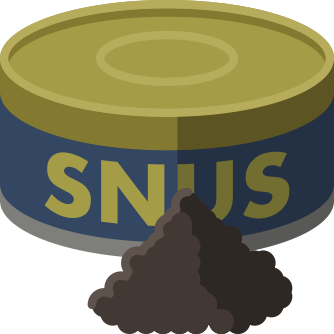 Snus
Snus is a grain like moist powder tobacco placed under the upper lip, originating from early 18:th century Sweden. The main ingredients are tobacco, salt and sodium carbonate. Snus is used in the Scandinavian countries and USA.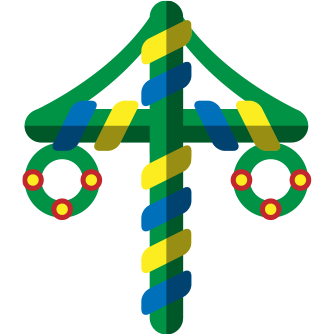 Midsommar
Midsommar (English: Midsummer) is in Sweden celebrated the first Friday between the 19:th and 25:th of June. It is perhaps the most typical Swedish tradition of all. Eat, drink and dance around the maypole.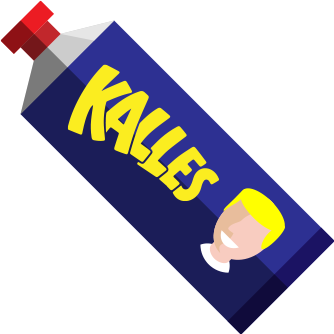 Kalles kaviar
Kalles kaviar is a popular Swedish brand of sandwich kaviar on tube, used primarily as spread on sandwiches and boiled eggs. It was launched in 1954 but is based on a several hundred year old recipe.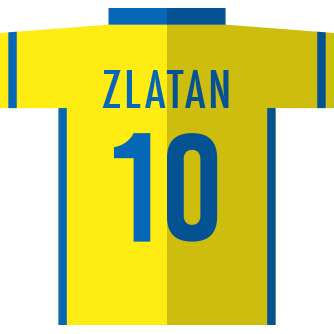 Zlatan Ibrahimović
The former captain of the Swedish national team, and one of the best strikers in the world, footballer Zlatan Ibrahimović from Malmö has won the highest league on 11 occasions, in Holland, Italy, Spain & France.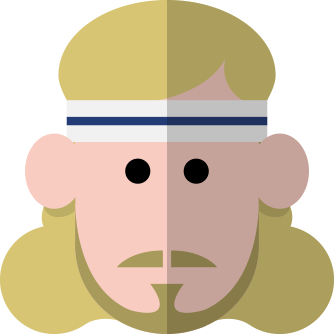 Björn Borg
Björn Borg, from Södertälje, is widely considered to be one of the greatest in tennis history. 64 titles, 11 Grand Slam singles titles and 15 Grand Prix Super Series titles the world No. 1 tennis player managed before retiring at age 26.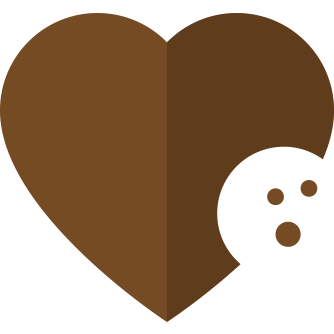 Pepparkaka
Pepparkakor (Gingerbread) has been eaten in Sweden since at least the 14:th century, nowadays for Christmas and Lucia. Sweden is a big exporter of flavored gingerbread to for example USA.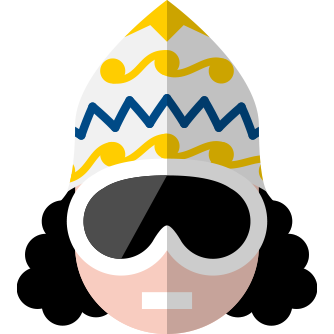 Ingemar Stenmark
With 2 Olympic Games gold medals, 5 World Championship gold medals and 86 World Cup victories, Ingemar Stenmark, from Tärnaby, is considered to be the greatest slalom and giant slalom specialist of all time.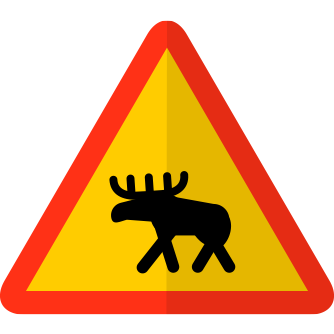 Moose warning sign
With 300 000 to 400 000 moose Sweden is the most moose dense country in the world per million hectares of forest. So naturally you see a lot of moose warning signs along the roads. Road signs are not souvenirs!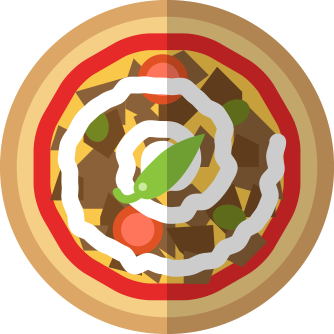 Kebabpizza
The most popular pizza in Sweden is kebabpizza (invented i Malmö, Sweden) and the day when most pizza is consumed in Sweden is New Years Day. Someone has even decided that the 1:st of January is the international pizza day.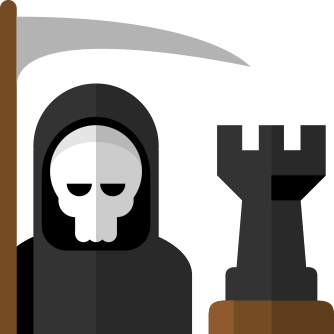 The Seventh Seal
The Seventh Seal (Swedish: Det sjunde inseglet) from 1957, where Death plays chess with a mortal, is a famous groundbreaking film by Swedish director and writer Ingemar Bergman.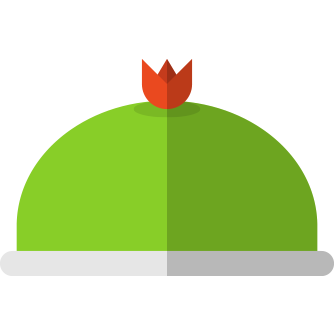 Princess cake
A princess cake (Swedish: Prinsesstårta) is a traditional Swedish layer cake consisting of alternating layers of airy sponge cake, pastry cream, and a thick-domed layer of whipped cream. This is topped by (usually green) marzipan.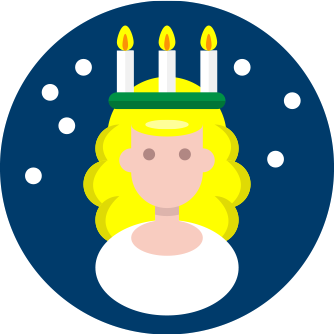 Lucia
Lucia is a feast celebrated december 13 in Sweden. Together with advent it marks the beginning of the Christmas festivities. The name is taken after the saint Sankta Lucia and the feast is celebrated with light, candles and Lucia songs.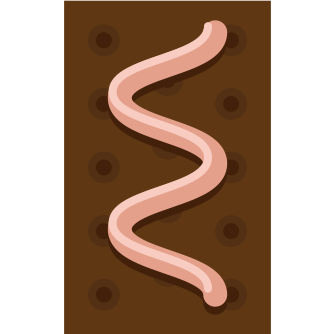 Knäcke med Kalles
To eat knäcke med Kalles (English: Rye crispbread with Kalles (kaviar)) is quite popular in Sweden. Many Swedes even pack it in the suitcase when travelling abroad on vacation. It's a very Swedish taste =)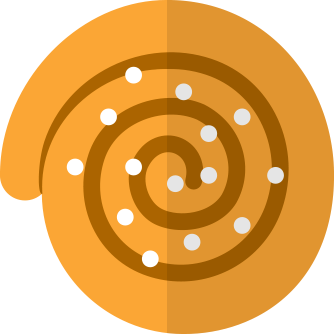 Kanelbulle
Kanelbullen (The Cinnamon roll) is a sweet roll that is believed to have it's origin in Sweden in the 1920s. Today it is a common pastry in Northern Europe and North America. "Kanelbullens dag" (Cinnamon Roll Day) is celebrated October 4 in Sweden.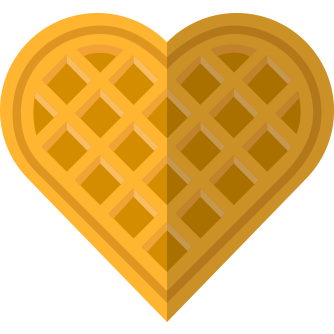 Waffle
Waffles (våfflor) with whipped cream and jam or berries is quite popular in Sweden, and could be eaten for breakfast, lunch or as a dessert. The Waffle Day is celebrated March 25 in Sweden and have Christian origin.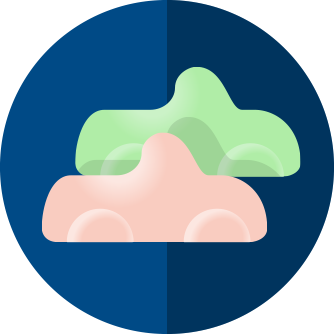 Ahlgrens Bilar
Ahlgrens Bilar (Ahlgren's Cars), is a popular Swedish marshmallow candy that was introduced 1953. Swedes love their candy and consumes more candy per person than any other country in the world, 17 kilo a year. That's a lot of sweetness!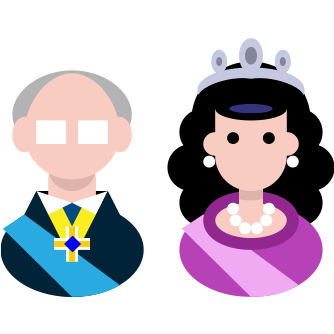 The Royal Couple
The Swedish monarchy rests on traditions dating back more than a thousand years. The current royal couple is king Carl XVI Gustav and queen Silvia Bernadotte.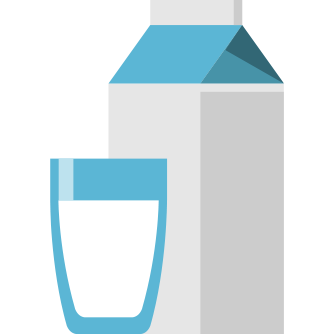 Tetra Pak
The Tetra Pak concept was invented in 1944 by Swedish engineer Erik Wallenberg, and was released to the market by the company Tetra Pak in 1952. Today the most commonly used packaging for milk and juice products worldwide.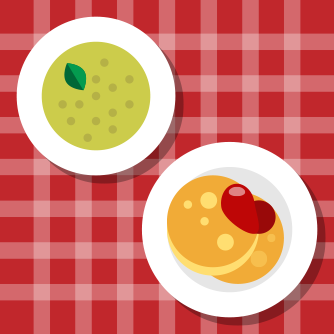 Pea soup & pancakes
In Sweden it is tradition to eat pea soup with mustard and pancakes with jam for desert on Thursdays. Pea soup is known to have been eaten in Sweden as far back as in the 13th century.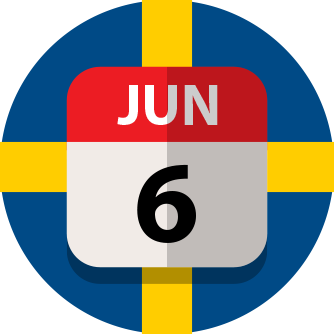 Nationaldagen
Nationaldagen (National Day of Sweden) is a national holiday that is celebrated the 6th of June in honor of the election of king Gustav Vasa in 1523. An event that is considered the foundation of modern Sweden.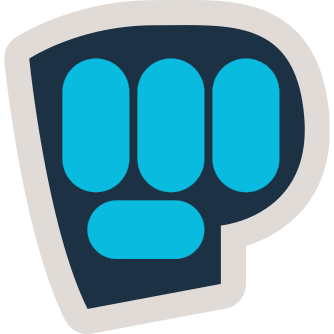 PewDiePie
PewdDiePie, or Felix Kjellberg as his real name is, from Gothenburg is the biggest Youtube star in the world. With over 40 million subscribers almost no one on the internet could have missed him. His logo is the famous Brofist.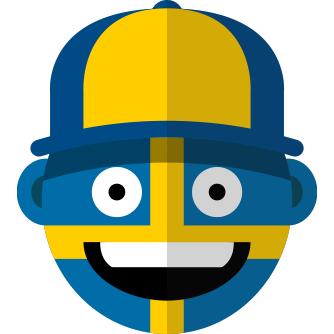 Swedish supporter
Swedes love their athletes and often dress up for the occasion. For a small country Sweden has produced a lot of stars in a wide range of different sports through out the years. The biggest sport in Sweden is soccer.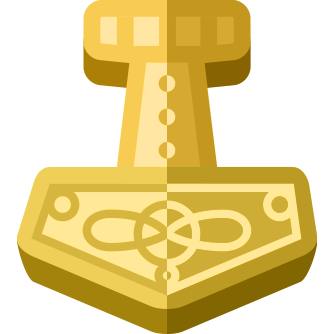 Torshammare
A Torshammare (Thors hammer) is a reproduction of Mjölner, the short shafted hammer used by the viking god Thor in Norse mythology. When hurled at a target it always hit and return to Thors hand.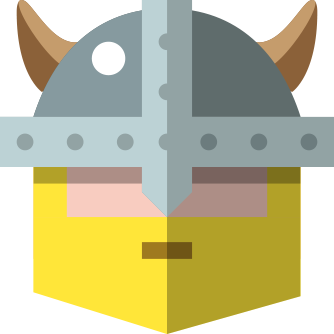 Viking
Vikings were Scandinavian seafarers who raided and traded from their homelands across wide areas of northern and central Europe, as well as European Russia, during the late 8th to late 11th centuries.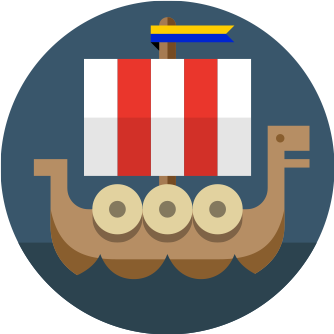 Viking Ship
The viking ships were long slender boats used for trade, commerce, exploration, and warfare by the vikings. They were used both on rivers and on the open seas, taking the vikings all the way to Turkey, Russia and North America.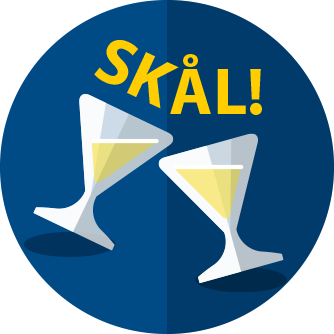 Skål!
Skål means cheers in Swedish, and in Sweden we cheer (skålar) a lot, especially on occasions when drinking nubbe (schnapps), such as midsummer and crayfish parties.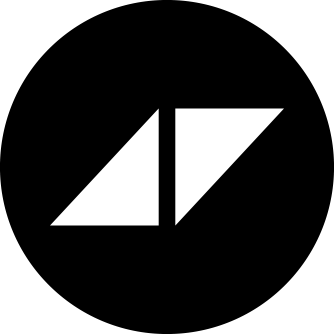 Avicii
Avicii or Tim Bergling (as his real name is) is a electronic musician, remixer and record producer from Stockholm, and one of the highest ranked DJs in the world, with a series of hits on the top charts worldwide.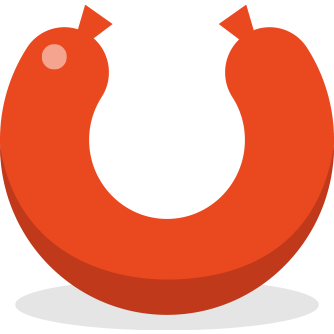 Falukorv
Falukorv, Falun sausage, is a Swedish cooked sausage which history reaches back to the 16th and 17th century. It is often eaten sliced and fried with boiled, fried, or mashed potatoes, or elbow macaroni.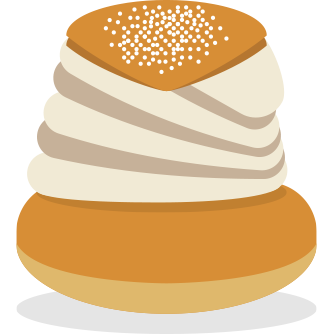 Semla
A semla is a delicious pastry with whipped cream and almond paste that Swedes eat especially on a day called Fettisdagen (i.e. fat Tuesday), a Christian feast 47 days before easter.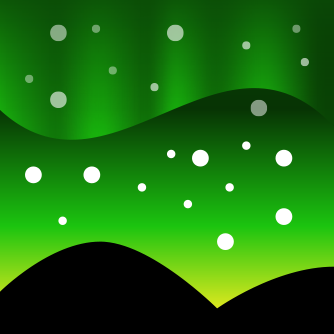 Northern lights
Like a gigant curtain in the sky the northern lights is a beautiful and breathtaking sight in the northern parts of Sweden. On rare occasions it is visible even in the southern parts of the country.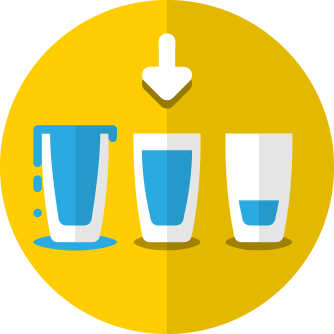 Lagom
Lagom is Swedish for in between or the middle way, not too much, nor too little. Fill a glass with too little water and you still gonna be thirsty, fill it too much and you will spill for sure. Lagom is simply the best =)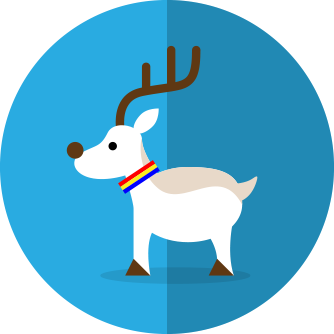 Reindeer
Reindeers is a common sight in the northern parts of Sweden where the Sami people lives. A white reindeer is a symbol of luck for Samis.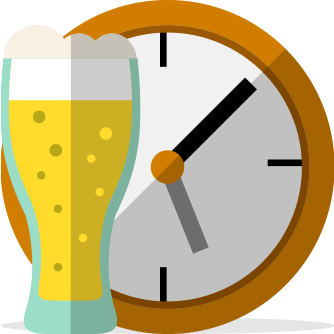 After Work
After work, or simply AW, is an expression in Sweden that means going directly from work to a pub or restaurant to have a beer or two, or a couple of drinks, with colleagues or friends.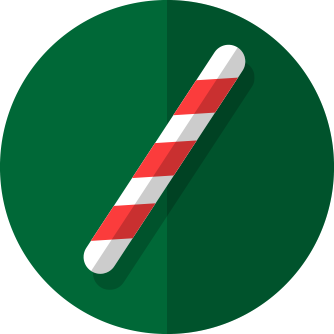 Polkagris
Polkagris is a Swedish candy stick that was invented in 1859 in the town of Gränna by a woman named Amalia Eriksson. The traditional polkagris candy cane is white and red, and peppermint flavored.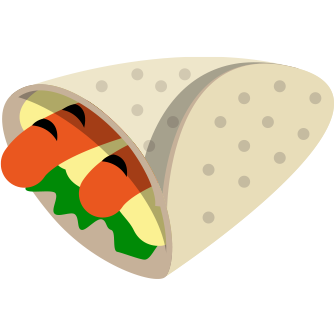 Tunnbrödsrulle
A tunnbrödsrulle is a hot dog with mashed potatoes and salad wrapped in thin unleavened bread. Often topped with Bostongurka ("Boston gherkins" or "Boston pickle") or shrimp mayonnaise or cucumber mayonnaise and roasted union.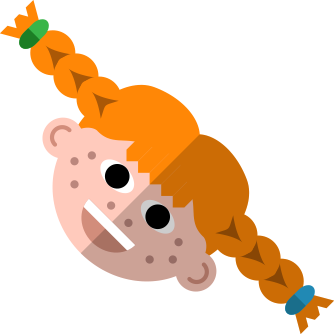 Pippi
Pippi Långstrump (English: Pippi Longstocking) is perhaps the most famous Swedish Children's book character by Children's book writer Astrid Lindgren. The first three Pippi chapter books were published in 1945–1948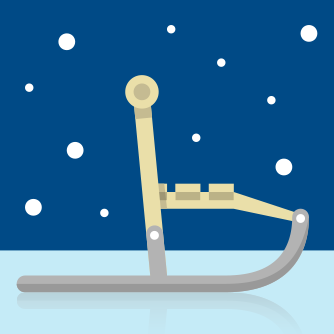 Swedish sled
A Swedish sled or kicksled (spark), transportation for two in the wintertime. A common sight in Stockholm in the 18th century, but still you can spot one or another, especially in the northern parts of Sweden.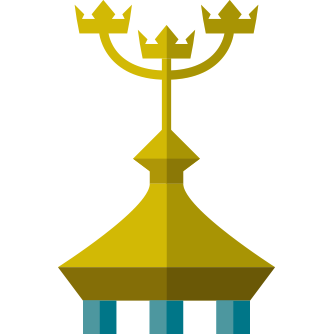 Stockholm City Hall
Stockholm City Hall (Stadhuset) is one of the most famous buildings in Sweden. It is known for its grand ceremonial halls and unique art pieces and is the venue of the Nobel Prize banquet each year.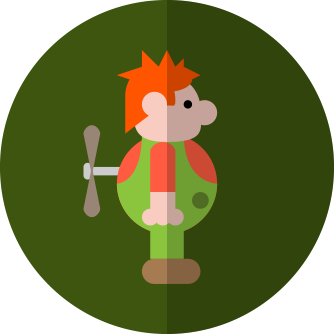 Karlsson
Karlsson on the Roof (Karlsson på taket) is a children's book character by Swedish author Astrid Lindgren. He became especially popular in Russia and there being recognized as a national icon.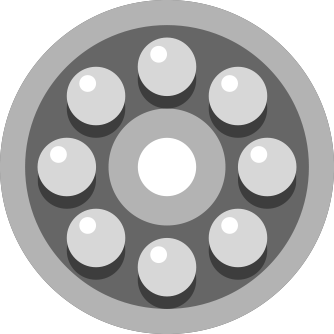 Bearings
The modern multi-row self-align ball bearing was invented 1907 by Swedish engineer and inventor Sven Gustaf Wingqvist. He also founded S.K.F, today one of the worlds leading ball- and roller bearing makers.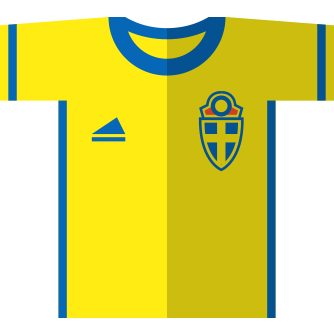 Landslaget
Landslaget is the Swedish name of the Sweden national football team. Football or soccer is the biggest sport in Sweden with over 500 000 practitioners. Landslaget is considered one of the strongest teams in northern Europe.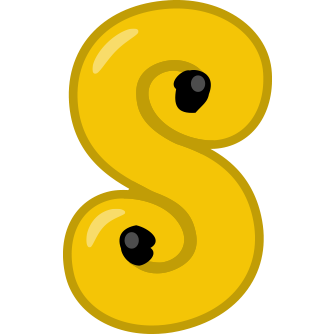 Lussebulle
Lussebulle or Lussekatt (Saffron bun) has been baked in Sweden since at least the nineteenth century, and is eaten primarily during christmas time and especially during Lucia.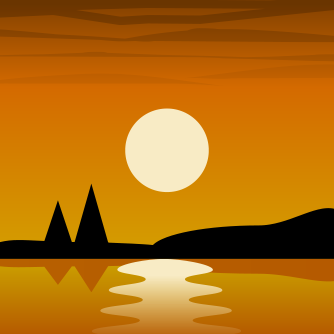 Midnight sun
Midnattssol (Midnight sun). Sweden is often called the land of the midnight sun. In the summertime the sun actually never sets in the northern parts of Sweden.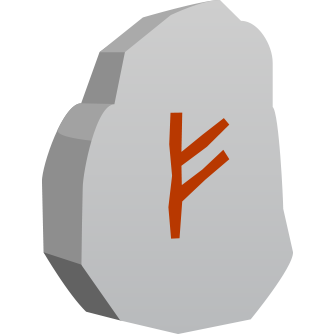 Runestone
In Sweden you can find a lot of runestones, where most of them dates from the late viking age. The runic inscripted stones are often memorials to dead men and where usually brightly colored when erected.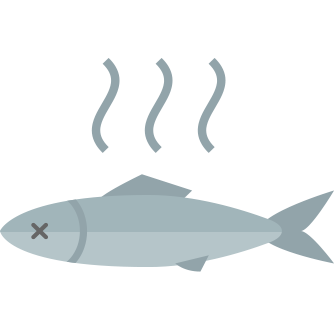 Surströmming
Surströmming is fermented Baltic Sea herring that has been a staple of traditional northern Swedish cuisine since at least the 16th century. It is considered to have one of the most putrid food smells in the world.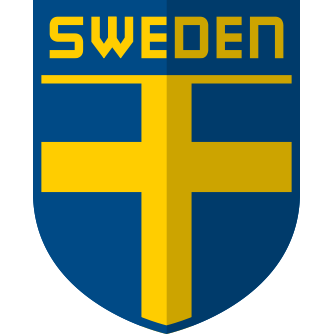 Swede Shield
A sweden flag shield is a very common patch, sticker or badge that can be found in most Swedish souvenir shops. Thanks to Swemojis you can now easily send it to your friends =)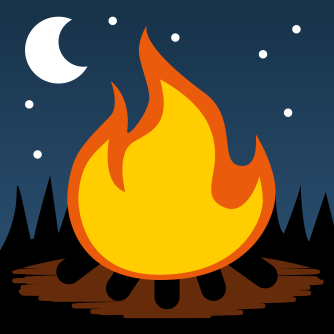 Valborg
Valborg (Walpurgis eve) is public event that is celebrated the last of april every year in Sweden to greet spring. It is celebrated by lighting a bonfire (majbrasa) in the evening that burns through the night.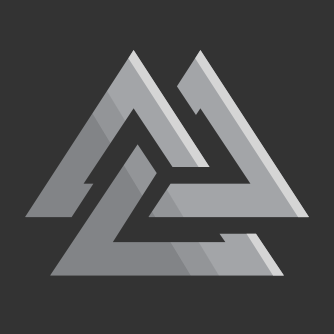 Valknut
The valknut (Old Norse valr, "slain warriors" and knut, "knot") is a symbol that is present on many runestones. It consists of three interlocked triangles and is believed to symbolize the power of Odin. It could either disarm or help a man in battle.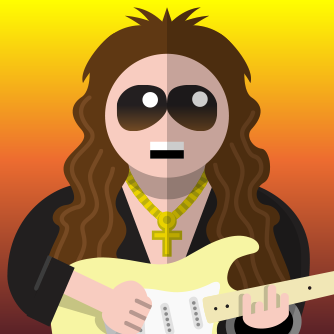 Yngwie
Sweden have a history of producing international hard rock and heavy metal artists. Yngwie Malmsteen, by many considered one of the fastest and most technical guitar players in the world, is one of the most famous.
Celsius
Professor Anders Celsius was a scientist and astronomer from Uppsala Sweden. He is mostly famous for inventing the Celsius scale, a scale and unit of measurement for temperature. It is the most widely used temperature scale today.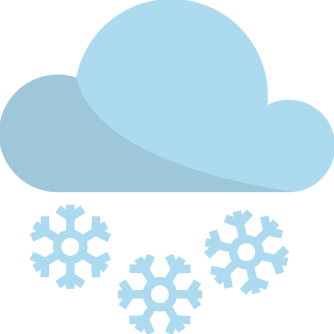 Snow
Thanks to the Gulf stream Sweden has a temperate climate, despite its northern latitude, with four distinct seasons, and during wintertime we have snow (snö). So many Swedes are good skiers and ice skaters.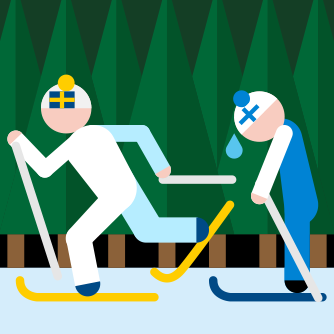 Skiing
In wintertime we ski a lot in Sweden, both downhill and cross country. The Swedish cross country skiing team is among the best in the world.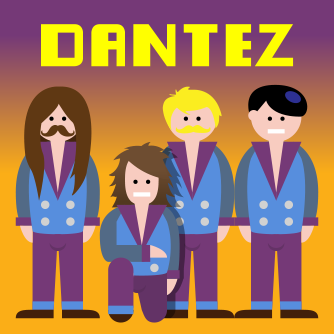 Dansband
In Sweden we have a lot of Dansband ("dance band"); groups that performs a musical form with influences from 1950s rock, country- and schlager music. "Dance band music" is often dansed to in pairs and is most popular in the countryside.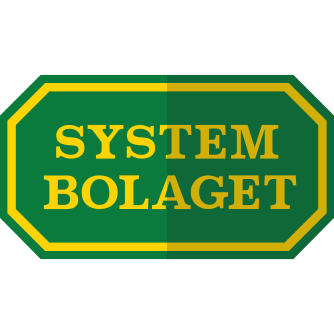 Systembolaget
Systembolaget, colloquially known as "systemet" or "bolaget" is a government owned chain of liquor stores in Sweden. It is the only retail store allowed to sell alcoholic beverages that contain more than 3.5% alcohol by volume.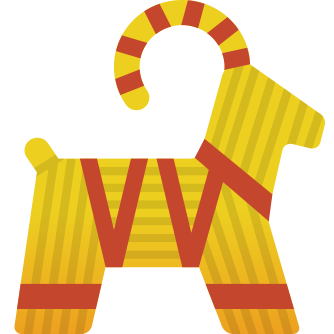 Julbock
Julbocken (the Yule Goat) is a Scandinavian and Northern European Christmas symbol and tradition. Made of straw and ribbons it has a natural place under the Christmas tree.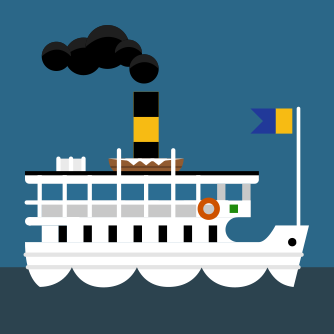 Waxholmsbåt
Stockholm is known for its beautiful archipelago, and if you want to get around the islands you can take a Waxholmsbåt (a Waxholms boat). The company, founded in 1869, have several boats for public transportation among the islands.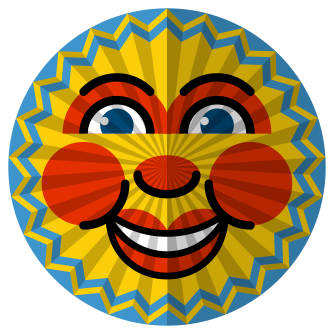 Kräftmåne
At a crayfish party there are some customary party accessories of importance: comical paper hats, paper tablecloths, and paper lanterns, where one of the most popular is the one depicting the smiling Man in the Moon. (Kräftmåne)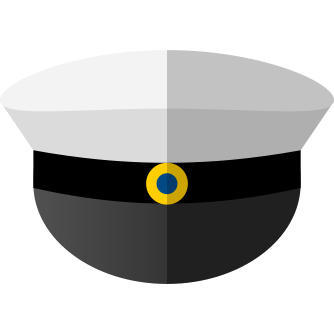 Studentmössa
Studentmössa (Student cap) is a traditional cap worn by graduating hight school/college students in Sweden, used since the mid-19th century. The fellow students often write greetings inside each others caps.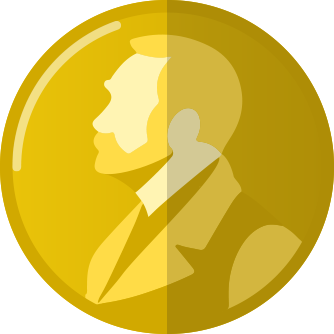 Nobelpriset
The Nobel Prize (Nobelpriset), widely regarded as the most prestigious award available in the fields of literature, medicine, physics and chemistry, is an annual award established 1895 in the will of the Swedish inventor Alfred Nobel.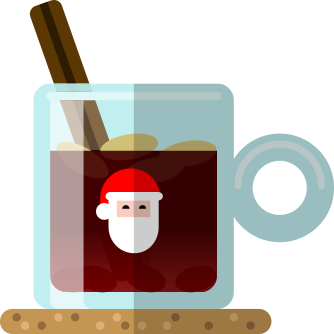 Glögg
Glögg (mulled wine) is a hot alcoholic beverage usually made with red wine along with various mulling spices, and traditionally drunk around Christmas time in Sweden, often with raisins, almonds, and Lussebullar (Saffron buns).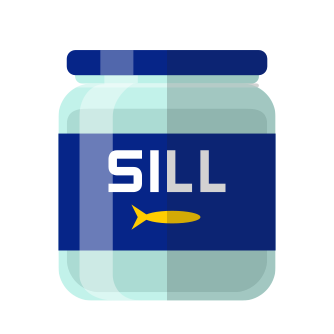 Inlagd sill
Inlagd Sill (Pickled Herring) of different kind has a natural place on the table in Sweden, especially at feasts like Midsummer, Christmas and Easter where it is often eaten with cooked fresh potatoes, sour creme and freshly cut chive.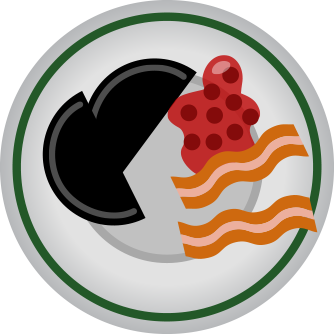 blodpudding
Blodpudding (Blood pudding) is a Swedish dish made with, among others, pork blood, milk, rye flour and different spices. Cut into slices and fried in butter it is often eaten with lingonberry jam and bacon or fried pork.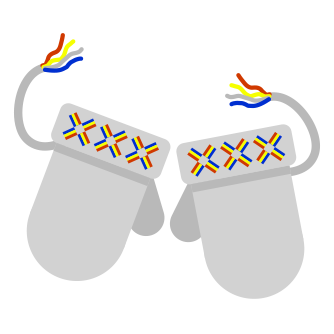 Lovikkavante
Lovikkavante (Lovikka Mitten) is a famous Swedish knitted wool mitten originating from the village of Lovikka in the Northern Sweden. Especial designed for the cold northern climate it was invented by Erika Aittamaa in 1892.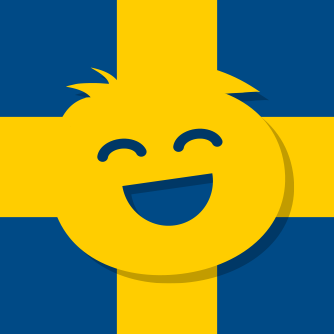 Swemoji
The laughing Swemoji is our proud symbol of Swemojis. Combining the Swedish flag with a happy emoji was of course the most natural choice.
Do you miss any Swemojis?
Send a suggestion of an emoji you would like to see
in the next edition of Swemojis!
Tack så mycket!